Giving
Early-Stage Startup Programs
the On-Demand Support They Need To Thrive
AppThink partners with top startup accelerators to provide step-by-step guidance, training, and accountability for their cohort members
★ ★ ★ ★ ★
"AppThink took me and my idea to the next level…"
Josilyn D. (Founder)
MOST ACCELERATORS STRUGGLE WITH…
❌ Not having clear, step-by-step training
❌ Not having visibility to track the progress of founders
❌ Not providing the necessary accountability and support
❌ Not having the time for weekly administrative tasks
❌ Not being available for on-demand guidance
Want to see how AppThink can solve these headaches for your Startup Accelerator program?
Let AppThink Do the Heavy Lifting for Your Next Cohort and You'll Get…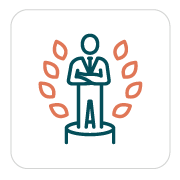 Custom Curriculum
We provide a step-by-step workflow to help founders go from zero to one.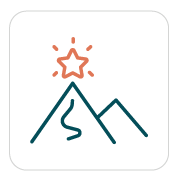 Milestone Tracking
We track founder progress in real-time, giving you a birds-eye view of your cohort.
Weekly Updates
We send weekly quantitative and qualitative snapshots of founder progress.
What kind of training and resources does AppThink provide for founders?
AppThink offers a comprehensive, workflow-based solution that includes learning materials, planning templates, and structured activities to streamline your progress. Plus, our expert support team is always just a message away. Whether it's on-demand feedback or personalized Q&A sessions, we're here to provide the guidance your founders need so can focus on curating community, resources, and future investment on their behalf.
What kind of support and accountability does AppThink provide for founders?
Our structured workflow guides founders' through the critical stages of problem discovery and concept validation, keeping them on track and on target. Every week, founders will receive a personalized communication, outlining the topic and action items for the week. Our workflow also enables you and our team to assess the founder's progress and identify areas for growth.
Will AppThink be in charge and overshadow our accelerator?
AppThink is a complement to you and your accelerator. Our #1 goal is to make your program shine and help more of your founders find success.
Will this make more work for us/interrupt our workflows?
AppThink will do the heavy lifting, team training, and onboard your founders. All you have to do is introduce us to your cohort of founders, share your team's point of contact, and collaborate with our point of contact.
How do I know this will work for my accelerator?
There's no certainty in venture creation. But we provide founders with the best practices and accountability they need to execute and get their first customers.